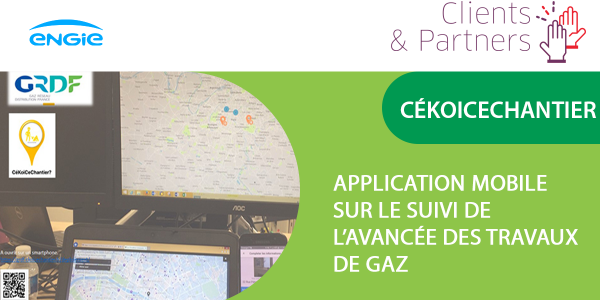 Clients & Partners
CÉKOICECHANTIER
A mobile application on monitoring the progress of gas works for customers.
GRDF has to dig up the roads of the Île-de-France Region 15,000 times every year. By using the CéKoiCeChantier mobile application, Local Authorities and residents can obtain real-time information about progress with the works, backed up
by photos, in a single click.
The project team
Emmanuel KERMARREC
Pierre-Antoine GUILLOU
Isabelle HAROUNE
Christopher GOUSSARD