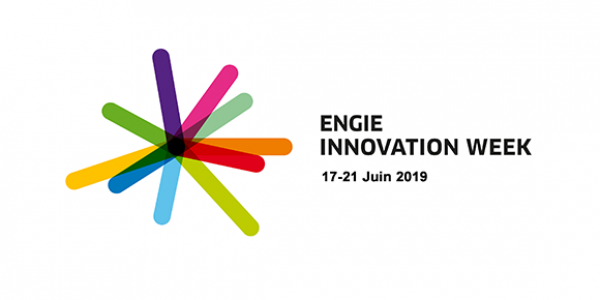 ENGIE Innovation Week 2019 - Programm
One week to mobilize, promote, discover, discuss, showcase and communicate on the ENGIE Group's innovations and partners all over the world.
5 days, from June 17th – 21st 2019 to make a common project be real : "We are Imaginative Builders"

The ENGIE Innovation Week 2019 themes are :
Smart City,

Mobility,

Access to Energy

Connectivity

Blockchain

Smart Homes

Renewable Energy

Energy Efficiency

Smart Buildings

Smart Industries

An international agenda of events, both within the Group and externally:



25 countries involved and more than 80 events / initiatives including 30 International dates !

Examples of events : calls for projects, marketplace events, design Thinkiing workshops, site visits, conferences, meeting start-ups, internal event, etc.
[REPLAY] Watch the Innovation Week 2018 Best Of