What's is CES?
CES is the world's gathering place for all who thrive on the business of consumer technologies.

It has served as the proving ground for innovators and breakthrough technologies for 50 years — the global stage where next-generation innovations are introduced to the marketplace.

CES 2018 showcased more than 3,900 exhibiting companies, ranging from household names such as Panasonic and Samsung to no-brand upstarts and innovative start-ups; it was a mammoth and awe-inspiring conference program with more than 300 conference sessions and more than 170K attendees from 150 countries.
Why did ENGIE attend?
ENGIE had a large stand at Eureka Park, which was the dedicated area for start-ups.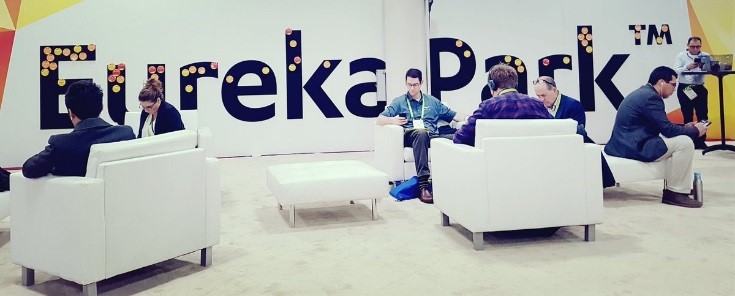 With access to more than 3,500 financial professionals, 7,000 members of the media, key investors and suppliers, Eureka Park provided start-ups with a unique opportunity to showcase their ingenuity. The ENGIE and partners booth showcased 14 innovative companies, and 27 different solutions in total; including Living Map, a UK start-up which won a UK BU Big Data Call for Projects in 2016.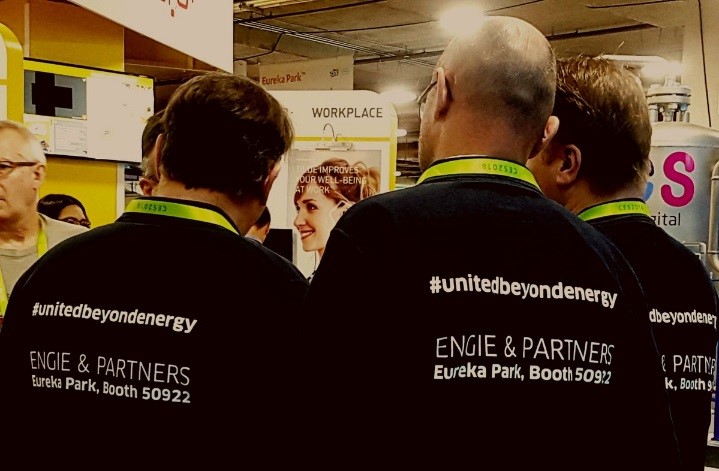 The major trends
Voice-activated personal assistants
This was Google's first time at CES and they really made an impression with Google Assistant booths at every conference site.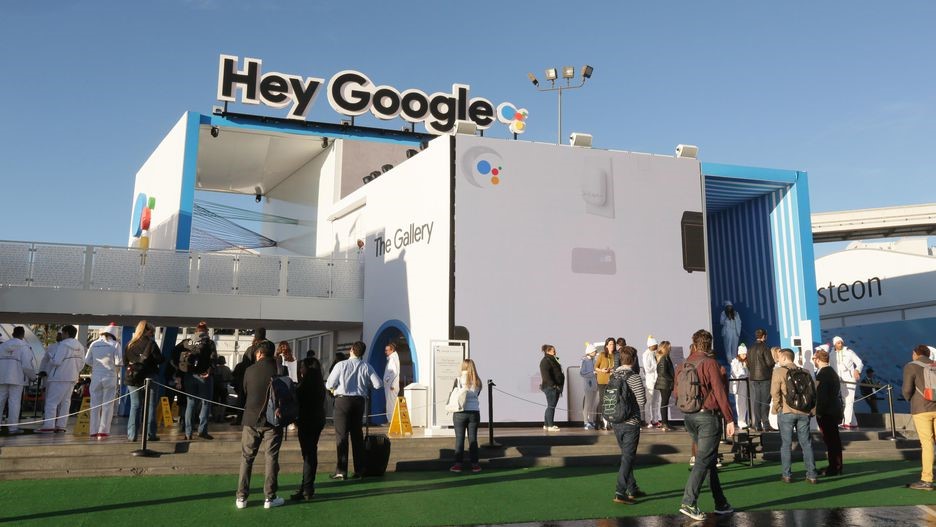 Google Assistant is a virtual personal assistant that is primarily available on mobile and home devices and can engage in two-way conversations. They also sponsored the Las Vegas Monorail for the week. In competition with Amazon's Alexa, Amazon is clearly the front runner at this stage but a few more companies are joining the race including LG and Samsung. Expect major developments in this area over the next couple of years.
What does this mean for ENGIE? Well it won't be long before these Assistants start to be seen in the work place, with people using them to book meeting rooms, order lunch and set up skype meetings. And a lot more. I suspect in time they will be as ubiquitous as mobile phones are today.
Virtual reality
Even the most committed Virtual Reality fanatics are still trying to figure out exactly what to use it for; and to help us a number of companies were showcasing their latest developments, including HTC's Vive Pro, and Looxid winners of the best of innovation awards in Virtual Reality.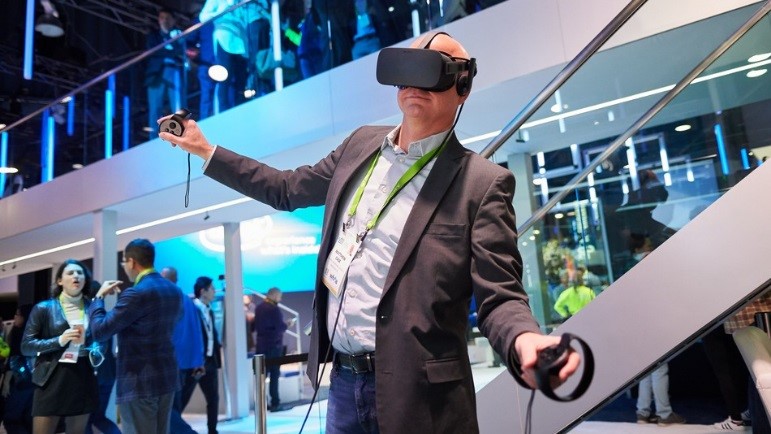 That said, ENGIE are already using VR to demonstratethe capabilities of our smart home offering to potential clients and more uses will be identified in these exciting times.

Power up

Phone consistently running out of battery? Don't worry! Some clever innovators have fixed this! Two-day battery life on some phones and wireless chargers were on display in abundance. But why is battery life so important to mobile phone operators? Simple: If our phone's run out of battery it means we are not consuming data. So, it's no surprise this problem will soon be a thing of the past… and we will never again miss that end of the day work call…
Self-Driving Vehicles
This is an area of the show where a concept is being sold rather than a finished product. That said, even though no self-driving are cars currently available to buy, manufacturers are gearing up to prepare society that self-driving cars are coming, and it won't be long.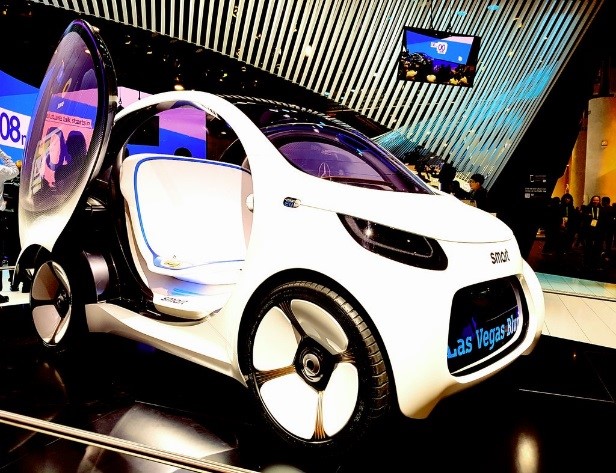 The Verge wrote a great piece on this during CES, highlighting the onslaught of announcements about self-driving cars.
One thing that really stood out was that only Hyundai had a hydrogen fuelled vehicle on display, with the other manufacturers favouring a move towards to electric. What does this mean for ENGIE and the group's investment in Hydrogen? Through ENGIEs subsidiary Storengy, the group is exploring solutions for storing hydrogen in its underground and surface natural gas storage facilities, in order to contribute to the development of local hydrogen-based initiatives. Among other avenues of development, ENGIE is studying the use of hydrogen in conjunction with photovoltaic panels to produce electricity 24 hours a day from solar energy. This decentralized solution will enable tomorrow's consumers to enjoy locally produced and 100% renewable energy. In Asia-Pacific, for example, ENGIE is developing this solution primarily to help remote communities which may not have ready access to power grids take advantage of clean, competitively priced energy.

Expect further developments on this over the next 12-24 months as cities decide on their favoured fuel for vehicles and infrastructure to support this is implemented.
So, buckle up and get ready. Self-driving, zero emission vehicles will be here sooner than you think.

Final thoughts

During my week at the mind-boggling CES2018, I saw a cross-section of the world of technology.
As we rocket towards the 2020s, it will be a world in which every device, every vehicle and every person will be interconnected with one another. Whether we want this or not was not up for discussion. And this is where the event could improve next year - conversations and focus on what it all means for the consumer and our future generations.

Do we need, want, desire every piece of tech shown at CES? Will it improve our lives and the communities within which we live?
Some of it yes, for example electric and hydrogen vehicles are helping us create a greener more sustainable future for all. Bluetooth enabled bum bags - I think we can live pretty good lives without these. And the jury is still out on robots. Maybe we have all seen too many sci-fi films such as Ex Machina to welcome them into our home (yet).