How would you define Demooz?
Demooz lets groups of people try products before buying them. Whether it's for a connected TV, electric car or food processor – all expensive purchases – trying the product first lets you answer any questions that may arise and remove any hesitations about buying the product.
However, it's not always easy to try things in real conditions at distributors or stores for various reasons: they need to be cleaned after use, power supply issues, the risk of theft, etc.
The easiest way to test something out is to find a neighbor who already has it and to try the product at home with them. That's the concept behind Demooz. If the product fits you, you can buy it directly via Demooz.
We currently operate in more than 1000 cities in France and have over 120,000 users. We host demonstrations at home or in other places for more than 450 products.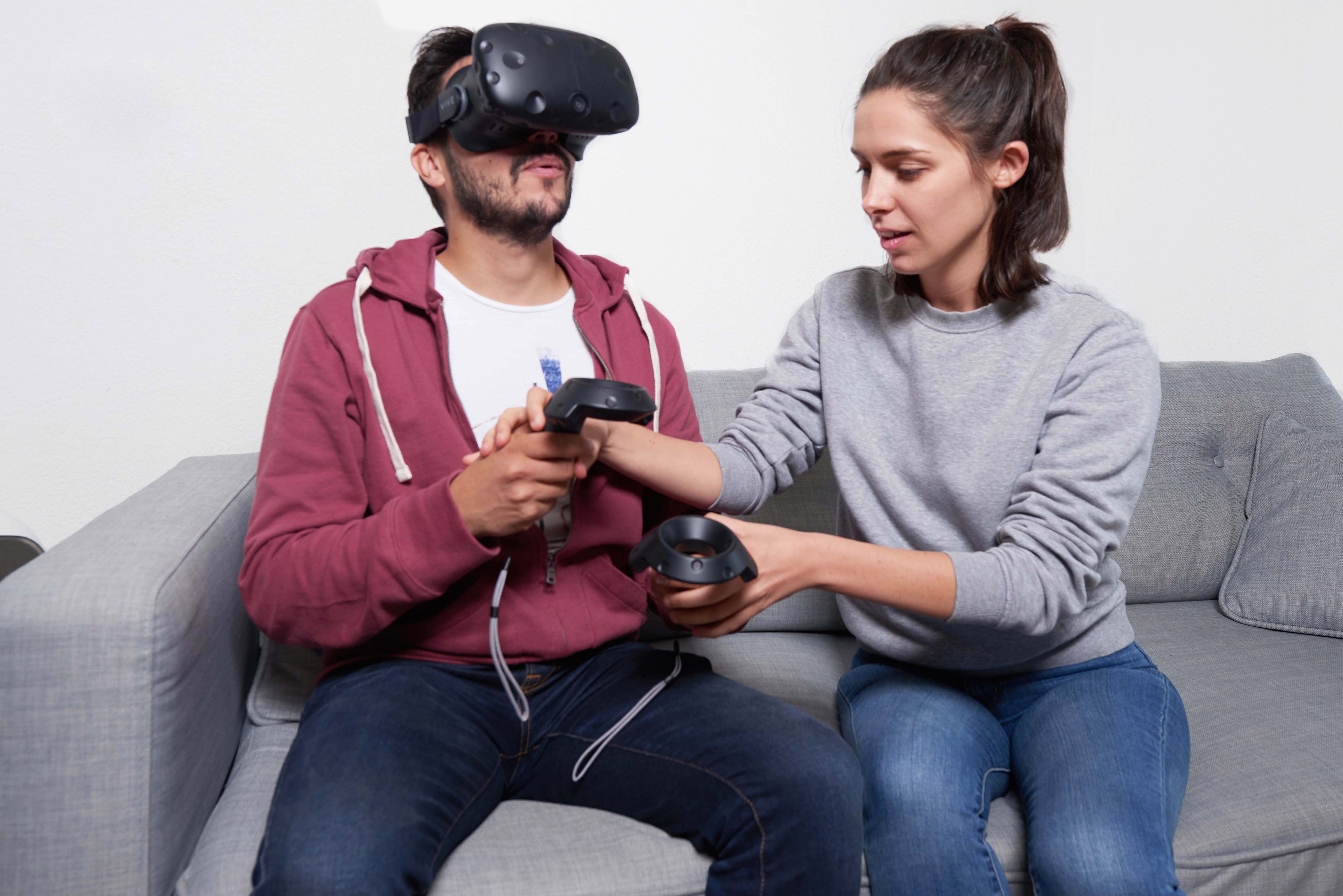 When you use and like a product, it's easy to become someone who can recommend it to the people around you. Demooz's innovation is to turn this into a service. Whether it's on our website, the brand's website or on those of distributors' we offer a "try before you buy" button that lets potentially interested buyers get in touch with product owners, who let them try out the products and answer their questions.
Take our collaboration with ENGIE, for example: I need to understand how the photovoltaic panels in the MyPower offer work. I request the service through ENGIE's website, which lets me form a real opinion by interacting with an existing user to talk about it. These demonstrations also allow you to learn about how long it takes to install, the quality of the people you interact with, potential troubleshooting issues, how to use the associated apps, etc.

So is your customer the product manufacturer or the potential buyer?
We say that Demooz is B2B2C. Our customer is the brand. They pays us to host these demonstrations, but the end customer is the individual. This is why the service is completely free for users.
We can also organize appointments directly through the Demooz website, and in some cases go directly to a sale so that the process is continuous and often discounted.

How do you hire the people who do the demonstrations? Are they paid?
We call these people Demoozers and they are volunteers. They indicate which products they use on Demooz's website and when they host demos they earn Flooz, the Demooz coin. They can then use this flooz to claim rewards through an online store.

Tell me about your history with ENGIE.
We met ENGIE at the FNAC Darty ENGIE Award, which we won. After that we started working on MyPower, which provides photovoltaic panels for individual customers and a bundle of associated services.
We're currently recruiting people to be Demoozers for this project, people who already have the panels. The next step will involve providing our services more broadly to prospects and convincing more people to buy in.

What do you expect to get from being at Vivatech with ENGIE?
Vivatech is an opportunity for us to highlight our work with ENGIE, introduce our concept, and show how it makes sense for consumers.
We hope to meet lots of people during the B2C day and B2B days, when we want to persuade professionals who might be interested in duplicating ENGIE's project in their own business. We will look for both business and end users.

And last: for you, the future will be …?
The future will be a verb!
Our goal is for the verb "to demooze" to be used in everyday language – just as we "google" someone, we talk about "demoozing" a product. This will include two essential components: demoing a product (try) and selling it (buy).