A quick, four-question debrief.
Why did you install this software?
Cargo-on-board is one of the latest software tools developed by CRIGEN in collaboration with the shipping department of the LNG BU and Gazocéan. It's a first for an LNG tanker from the ENGIE fleet; in fact it is also the first example in the world.
The software is designed to help crews optimize how LNG tanks are managed on ship. It responds to three main challenges faced by an LNG carrier:
to be aware of the composition of the LNG being transported in the tanks,
o manage the energy being sent to the engines,
and to manage the production of boil-off gas (BOG).

How did you do what you did?
After installing the tool on the computers of the commander, the second in command and the gas engineer, I presented Cargo-on-board's features to the entire crew, which is about ten people. They asked to keep the presentation materials to be able to train new crewmembers. And it seemed important to present the basis of the thermodynamic models that were being put into practice in the tool.

What benefits do you expect to see?

The Provalys will test the tool and confirm the sea voyage models borrowed from Gazelys, another LNG tanker from the ENGIE fleet. The purpose of Cargo-on-board is to allow crew members to predict how much evaporated BOG will be consumed during the LNG tanker's ocean crossing and, if possible, to reduce the amount used.



What are the next steps?
I'm looking forward to the feedback. We hope to install Cargo-on-board on other LNG tankers in the ENGIE fleet*. We also hope to one day see it used on all 300 LNG tankers worldwide.

* ENGIE currently owns or has shares in a fleet of 5 LNG tankers: Matthew (100%), BW GDF SUEZ Boston (49%), Provalys (100%), GDF SUEZ Global Energy (100% ), Gaselys (50%); As well as 7 other chartered LNG carriers: BW GDF SUEZ Everett, Grace Acacia, Grace Barleria, Grace Cosmos, BW GDF SUEZ Paris, BW GDF SUEZ Brussels and GDF SUEZ Point Fortin.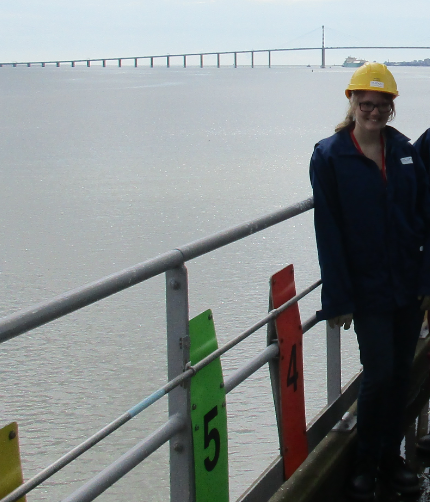 @