---
Badjoto coordinates carpooling for low-carbon world
30/05/2017
Badjoto is a young company committed to contributing a less carbon-intensive world with its innovative car-pooling service. ENGIE invited Badjoto to exhibit at our Energy Lab at Vivatech in June. Stéphane Perret, the CEO of Badjoto, talked to us about his ambition to help citizens gradually change their behaviors by limiting energy wasted in commuting alone in a car.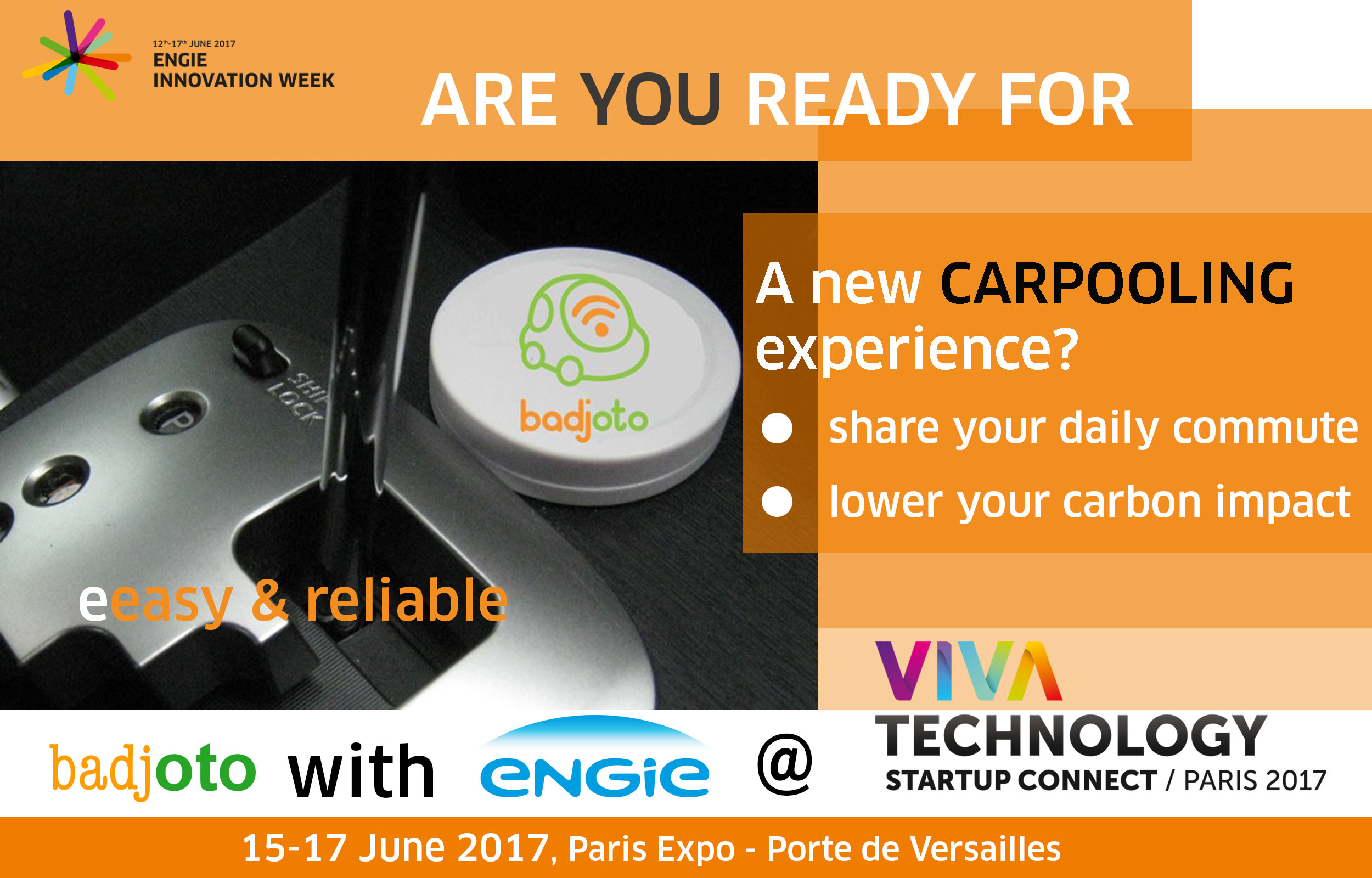 Hello Stéphane, can you give us a short introduction to Badjoto?

Badjoto specializes in finding the optimal commute for individuals and companies. We will soon be launching a revolutionary car-pooling platform that lets users get around more efficiently on a day-to-day basis while also increasing their purchasing power.

What's innovative about your service?

In France, 80% of journeys to and from work are taken by people alone in their vehicles. Other modes of transportation (bus, tram, bicycle, train) are not always available in rural and periurban areas. And you need to get to work on time!

Badjoto's goal is to help citizens gradually change their behavior by increasing the occupancy rate of vehicles on the road. A discreet little badge placed in a user's vehicle helps current solo drivers set up carpools on their usual routes.

There's no tedious ads to find a driver: the process is effortless and automatic. The service accurately memorizes schedules and routes to regular work destinations and offers passengers who fit the booking. Our technology has been patented.

What will you show at Vivatech?

Our badge and our mobile app.

What do you expect to get from being at Vivatech with ENGIE?

Better visibility for our potential fundraising round, new contacts and information and advice from the ENGIE ecosystem about the service.

What question would you have liked me to ask?

You could have asked me, for example, if the badge is a GPS tracker!

And your answer?

Not really. It doesn't contain any GPS chip, nor GSM for that matter. It works as an accessory that triggers the GPS in a smartphone when it is nearby. It's effective, preserves your confidentiality and very affordable.
---