---
EV-Box: smart charging for all
24/03/2017
EV-Box, Europe's leading service provider for the charging of electric vehicles, recently became part of the ENGIE family. This highly-specialised Dutch company produces charging stations which will adapt to any make or model of electric or hybrid vehicle. We spoke to Kristof Vereenooghe, the company's CEO.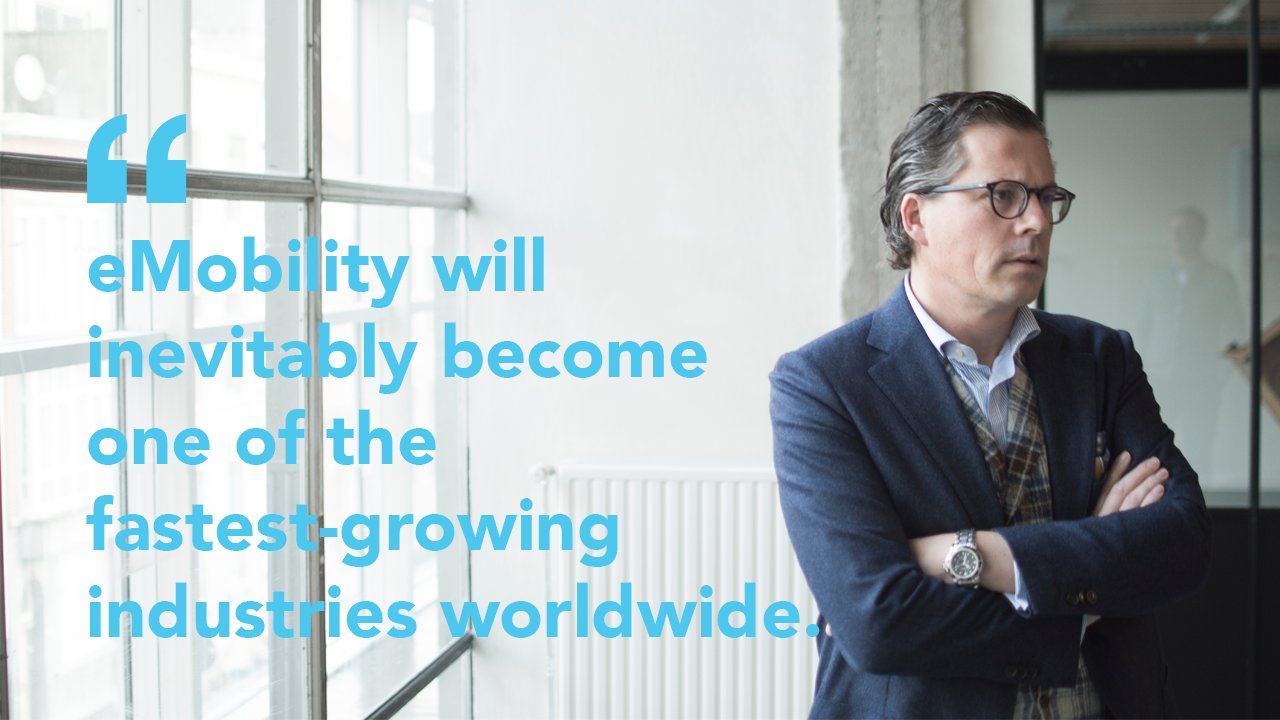 Hello Kristof. Can you briefly present the company?
EV-Box was founded in 2010, when electric vehicles were just arriving on the market, and made them its exclusive focus. Today, almost 50.000 smart charging stations have been installed in 980 cities, which makes ours the biggest installed base in the world. The original team of five has grown to over sixty, and we have opened five new international offices in the last 2 years..

In what ways are the EV-Box charging stations particularly innovative?
Frankly, starting in the Netherlands gave us a certain advantage: the Dutch, with their high ecological awareness, were enthusiastic about electric cars; but many houses here have neither garage nor private parking space, which meant charging points had to be in public places. So where other companies operate a closed proprietary system, at EV-Box, we opted for an open standards system, to meet the needs of different vehicles.
A smart, connected system followed naturally. The Charging stations have a SIM card which connects to the Cloud platform, detects the type of vehicle and selects the appropriate charging pattern... but which also means that our complete installed base can be remotely managed and automatically updated.


What was your first link with ENGIE, and where are things likely to go?

The partnership with ENGIE dates from 2011-2012: together, we won the tender for installing & managing the electric charging structure in the city of Rotterdam. That period with ENGIE as reseller generated the trust for taking things further, and we realised that the companies have a shared vision and global ambition.
This new partnership should open a lot of doors. While EV-Box will continue as an independent brand, ENGIE's support means that we can move from our position as Dutch market leader to that of a genuinely international player, aiming at massive growth. It's a very exciting moment.

How do you see the future of electric vehicles, and the role of EV-Box?
Electric cars have finally claimed the spotlight in a world still reliant on fossil fuels: sales were 42% higher in 2016 than in 2015. The market is close to tipping-point. Currently, there are about two million EVs and hybrids worldwide; this will soon be 20M, then 200M... and, very importantly, these vehicles will be at all price levels. We must anticipate our market position, and develop both new business models and commercial strategies by country.

And finally, what question would you like to be asked?
Perhaps something about how we at EV-Box see the future of e-mobility with ENGIE?

And the answer?

In the next 10-20 years, as costs come down, performance improves and vehicle choice widens, e-mobility will inevitably become one of the fastest-growing industries worldwide. But electric vehicles are only one part of a bigger ecosystem characterized by ENGIE: a decentralized, decarbonized and digital energy space.
Here at EV-Box, we believe that connected technologies such as charging points, solar panels, battery storage and home management systems should work together to help users move towards better energy use... and towards a better experience!
Source: Martyn Crossland
---