---
ENGIE, partner of the Med'Innovant Competition
09/10/2017
Med'Innovant is a competition that has been held every year for the past six years by Euroméditerranée, the public development agency, and their City of Entrepreneurs as a way to identify innovative solutions and services in the smart city and smart port sectors.
ENGIE is a partner of the competition via its regional division for Provence-Alpes-Côte d'Azur, Monaco and Corsica.
We asked Regional Director Michel Estève to tell us about the event and why ENGIE is sponsoring it.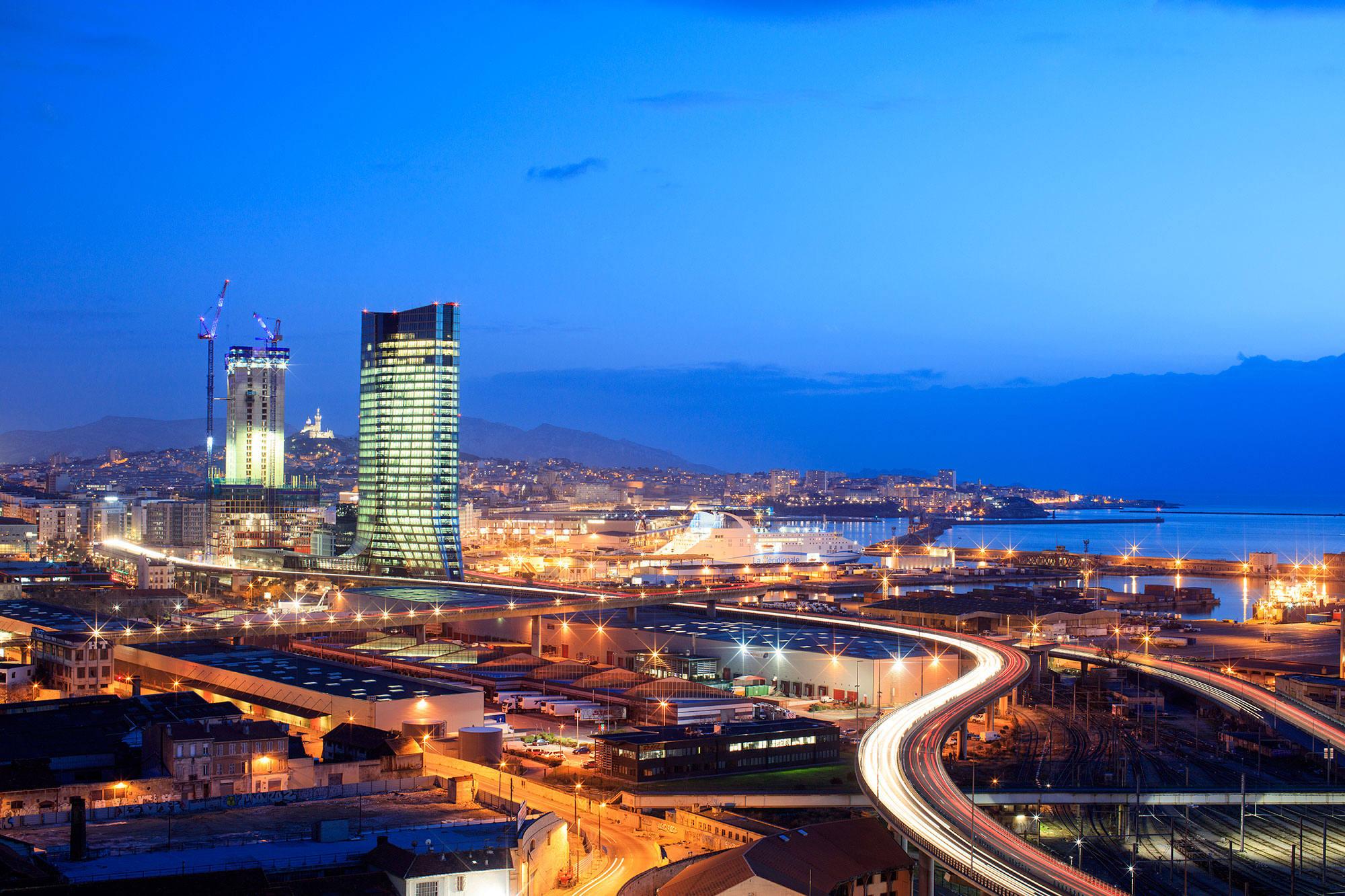 Q- Your regional division is very proactive in participating in local events and the innovation eco-system. Is this why you're sponsoring the Med'Innovant Competition?

Michel Estève: Yes, the regional division is very involved in the innovation ecosystem and with startups in PACA, particularly in the Aix-Marseille Provence metropolitan area. That's why we're partnering with the Med'Innovant Competition in 2017 once again, for the sixth consecutive year!
We are also part of "La Cité des Entrepreneurs d'Euroméditerranée", a non-profit financed by the Euroméditerranée public development agency and the Marseille Provence Chamber of Commerce and Industry, of which we are also a member.

The competition is very important for us because it gives us the opportunity to work together with startups in operational settings in the short and medium terms, testing projects and demonstrators within the Mediterranean ecodistrict of Marseille .
We shouldn't forget that Euroméditerranée is the biggest urban renewal operation in Southern Europe: it covers more than 480 hectares on the seafront, being constructed over a period of 20 years. Currently, more than 7 billion euros have already been invested in this operation.

We want to facilitate the Med'Innovant competition because all of ENGIE's areas of expertise can be applied to what it does and because there is major potential for innovation by collaborating with startups.

Marseille is also a port with access to all of Europe but especially the Mediterranean basin. Thanks to Euroméditerranée, the concept of the "smart port", or "port 2.0", is in a position to compete with the ports of northern Europe. Last May, the Grand Port Maritime of Marseille (Marseille-Fos) was given an award for its digital management system by the IAPH (Association of Ports Harbors, which includes 180 ports worldwide).

Q- Can you give us examples of what ENGIE is doing with Euroméditerranée?

Michel Estève: There are many examples, but one of the most emblematic is Thassalia, the biggest marine geothermal installation in Europe, which supplies the first part of the Euroméditerranée 1 zone. It is a privately-funded, 35 million euro-project financed by ENGIE with ENGIE Cofely and ENGIE Networks. (see article/video)

This operation is emblematic both for ENGIE and Euroméditerranée. It won the Green Solution Award, an international contest held for 5 years by the Construction 21 network, which highlights exemplary buildings, neighborhoods and infrastructure that contribute to fighting climate change. Out of 150 participants, Thassalia won second prize in the "infrastructure" category.

Euroméditerranée actually suggested that ENGIE Cofely enter Thassalia into the competition, a sign ENGIE has made a positive mark on the area and in the minds of elected representatives and decision-makers from the city of Marseille. We are recognized as true partners and not just service providers.

Our subsidiaries ENGIE Ineo, ENGIE Cofely and ENGIE Axima offer a wide range of services in the ecodistrict in places such as the Tour La Marseillaise, the Docks and the Euromed Center.

Q- Have you had any feedback from winners of previous editions?

Michel Estève: In 2016, seven winners were chosen in seven different categories.

Wever won the "Mobility and Security" award from ENGIE for its community-based application to facilitate carpooling.
The "Habitat and environment" category was won by LaDouche, an instantaneous water heater disguised as a towel dryer that saves space and energy.

We should also mention Antalios, which offers IoT and cloud solutions.

Among the other favorites: Fenotek, a connected intercom that works with a smartphone. They're beginning to make their mark and are going into the commercialization phase.

In the field of social and societal innovation, Meel Terrassement offers schoolchildren the opportunity to discover the rules of nature by creating inter-generational gardens. And finally, Sunpartner Technologies develops photovoltaic glazing solutions.

Euroméditerranée has included all of these winners in its development programs so they can collaborate with selected real estate promoters.


Q- Lastly, what is the best advice you could give to a startup?

Michel Estève: I would certainly advise them to apply for the Med'Innovant competition and to participate as much as they can in the various innovation events in the region as well as the calls for projects launched by our business units.
On the one hand, these events are all of very high quality. On the other, we have seen how effective they are in terms of helping startups develop.
Some success stories include Azzura Lights, who we met at all of the various innovation events, and who are now working with the Group.
Another example is Wever, one of the winners of the Med'Innovant Prize in 2016. At the last Big Up 4 Startups held in Marseille last June, Wever was the most requested startup by the contractors present.
And Fenotek, which was also among the winners of Med'Innovant, got great support from their incubator (P.Factory) are now taking off.
---