---
Ôgénie, an innovative solution for living together and aging well at home
04/10/2017
At the annual congress of the Social Union for Habitat, Sia Habitat, Ôgénie By ENGIE and La Sauvegarde du Nord presented the initial results of their joint experiment: highly-involved senior residents who created and developed connections via the Ôgénie platform.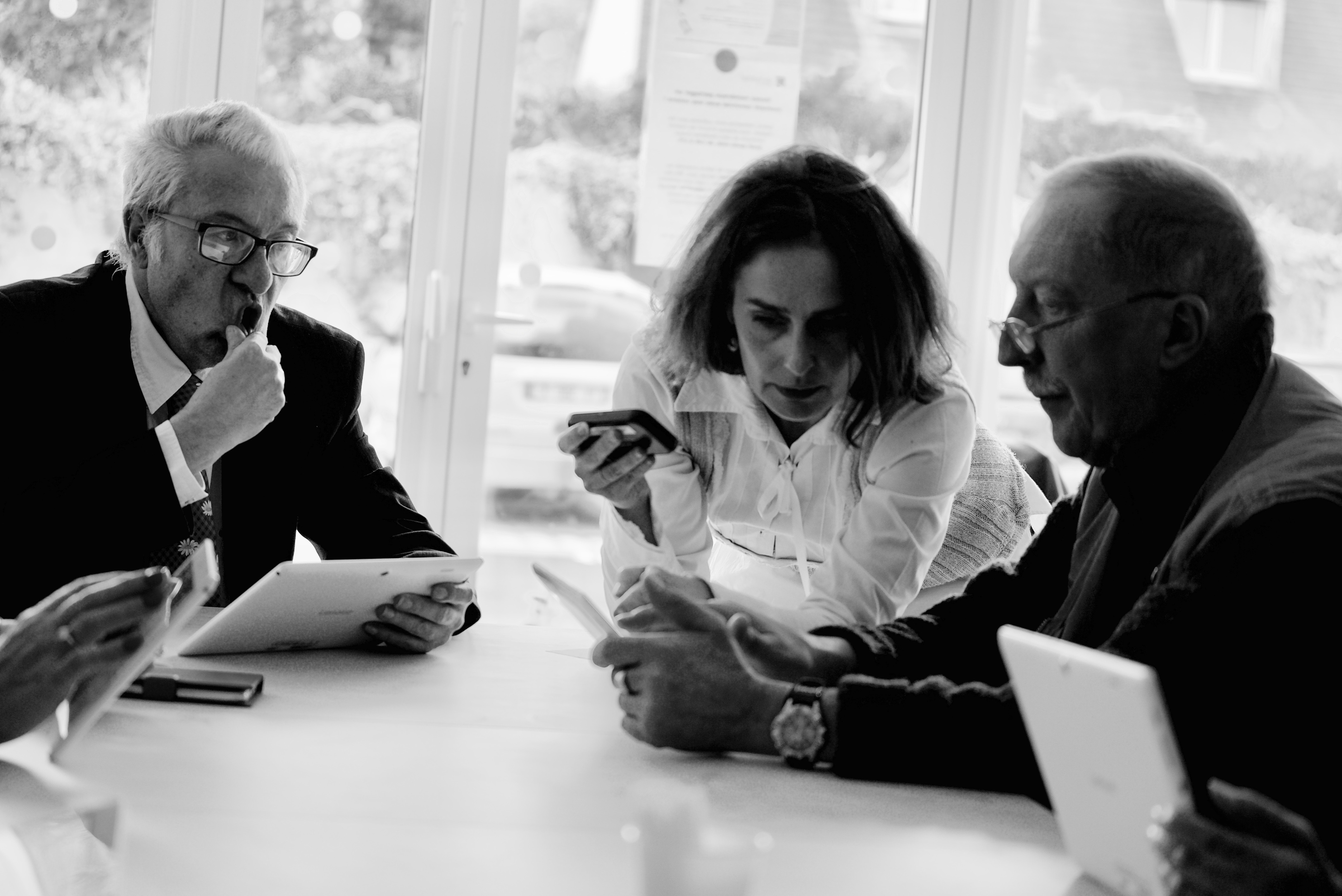 For over a year, Sia Habitat, the start-up Ôgénie by ENGIE and the association La Sauvegarde du Nord have joined forces to collectively create new services that respond to the challenges of aging and the digital divide. Located in Roubaix (Nord), this "in vivo" demonstrator helps engender social cohesion within an intergenerational residence of 121 homes. 60 people are involved in the experiment; half of the users log in to the application every day.

"The arrival of new tenants in an intergenerational residence in Roubaix has given us the opportunity to offer them a new range of local services focused on living well and well-being at home. Thanks to Ôgénie, the inhabitants can work with us to build an innovative solution that fits their needs. Sia Habitat is delighted with this experiment, and we are convinced that it will allow us to forge new community ties within the building," says Anthony Vanhaelewyn, agency manager at Sia Habitat Lille.

The new residence promotes living well at home and aging in place thanks to a bouquet of services tailored to the needs of each person. The system helps seniors become more digitally independent, stimulates social bonds by encouraging encounters between residents and keeps people in their homes, notably with the help of home automation.
In each home, a connected help device gives residents a direct connection with the superintendent. Tenants get help from a socio-cultural mediator from Sia Habitat, who encourages them to develop collective projects and promotes exchanges and solidarity.
After they are trained in how to use the digital tools at their disposal, la Sauvegarde du Nord gets involved. The TISF (Social and Family Intervention Technician) helps seniors continue to live at home thanks to digital tools that promote links to the outside world and to other residents. They are experts in promoting independence and social integration, and are able to listen, identify possible social issues and guide tenants to the right local services in case of need.
The startup ÔGénie equips residents' homes with its technology and trains teams to use it and to continuously monitor and analyze the progress of the experiment.
After only a few months, digital gestures are now part of residents' daily lives, and many activities are directly led by tenants themselves. The digital divide is decreasing day by day.
The USH congress on September 26th was the perfect opportunity to present the results of the experiment.

Sia Habitat, a subsidiary of Habitat in the Region, is a social housing company (ESH) with offices in all the major agglomerations of the Hauts de France region. It delivers 600 to 700 new housing units per year in addition to managing more than 43,500 homes with nearly 4,000 new customers each year.
Ôgénie by ENGIE, a startup in the ENGIE group, offers a turnkey solution for promoting greater independence and social inclusion for seniors. Its "PhiGital" service offering combines both physical and digital services, helping better integrate aging-related issues into the building strategy of stakeholders in the collective housing market (mixed and service residences, intergenerational homes, women-only residences ...).
La Sauvegarde du Nord is a non-profit association with 1,500 employees and 200 volunteers that every year helps 37,000 people address their issues in five main areas: addiction, disability, social inclusion, child welfare and health. The Association has about one hundred establishments in the Hauts-de-France region. Since 2014, it has an endowment fund chaired by Louis Gallois that allows it to support innovative projects in its fields of expertise.
---