---
Simply City, the app that simplifies the city, at CES 2018 with ENGIE
28/11/2017
The goal of Simply City, an application developed by ENGIE for the city of Noumea, is to simplify citizens' lives. In January 2018, Simply City will travel in Thierry Roussel's pocket to Las Vegas, where he will present it at the ENGIE & Partners booth at CES.
Thierry Roussel is the CEO ENGIE Pacifique Informatique. He spoke to us about the app, which they hope will be used well beyond New Caledonia.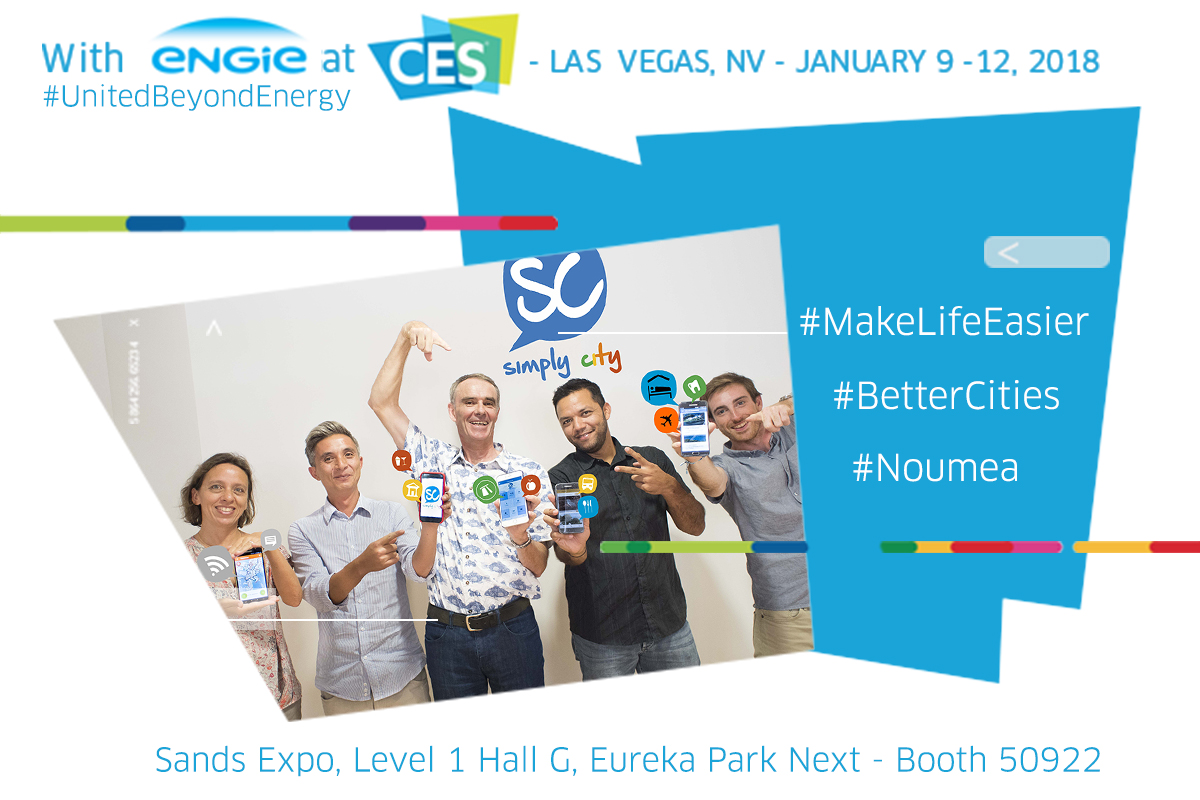 Q- Can you give us a short introduction to Simply City?
Simply City is a free, participatory mobile app for everyone in the city – locals, visitors and tourists. It gives you access to all the most useful information and services in real time. Simply City was initially rolled out in Noumea and then extended to other communities. The app gives you a space to discuss good ideas and cultural events, to learn about deals from our business partners, to check public transit schedules and to report issues in the city.


Q- How is the application innovative?

The innovative concept behind Simply City is that it's a single communication portal for all of the various activities and events from a city's stakeholders. The technological disruption lies in aggregating the many sources of information that are currently run through individual channels by the various stakeholders involved. We offer a world of integrated information with Simply City.
The citizen therefore gets all the relevant information from the City, but can also personalize it to fit the areas he or she is interested in and has subscribed to.
Starting in 2018, users will also get to use an augmented reality feature with additional information shown on building facades. Shops will be able to tag their stores to interact with nearby users.


Q- What do you expect to get from participating in CES?

We have two main goals.
To show our solution to local elected officials and do some commercial engagement with prospective clients.
To get feedback from potential users about how to continue to enrich the application with new uses and new features.
Q-In your opinion, what's the most important innovation?
I would say
the internet revolution
, which has rocked the world in a global way, making it more interconnected, open, and collaborative.
It has changed our relationship to time, space and other things
.
Obviously, it's also the revolution that allowed a solution like Simply City to be invented.
Q-What's the answer to the question you would have liked me to ask you?

If you asked me, "
What will Simply City bring to the table?
" I would say, Simply City will really
simplify the lives of citizens and generate a lot of value
by making it easier for stakeholders to get in touch with consumers.
---