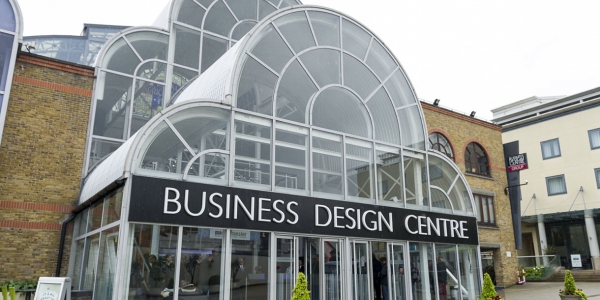 Innovation week headline event
This is a day of celebration of Innovation at ENGIE and in the UK. It is open for everyone to attend, including ENGIE employees, start-ups, investors and networks.
The day will comprise of keynote speeches, The BIG Pitch, 11 exhibitions from our UK Innovation Trophy Finalists, 30 exhibitions from UK start-ups/innovative organizations and the final of the UK innovation trophy competition. Living Map will provide a presentation on their journey with ENGIE over the last 12 months since winning the BIG Pitch 2016.
The day will also include meet the buyer sessions: 3 dedicated booths based on the 3Ds (Decarbonisation, Decentralization, Digitization) will be hosted by senior ENGIE UK decision makers. This is the opportunity for start-ups/suppliers to come and pitch and talk openly about the art of the possible with ENGIE. This session will be supported by InnovateUK and Cambridge Cleantech. These sessions will run from 1100-1500.
Agenda:

09:30-10:00 Guests arrival & Networking
10:00-11:00 Opening address from Wilfrid Petrie, ENGIE UK CEO
Keynote speeches :
Lucy Armstrong, The Alchemist - Working with Start-ups and Large Corporates,
Nick Bassett, InnovateUK - A view from InnovateUK
11:00 Treasure hunt around exhibition begins
11:30-12:30 Lunch & networking
12:30-12:50 The SMART Building Big Pitch – Breeze
12:50-13:10 The SMART Building Big Pitch – Work Well
13:10-13:30 The SMART Building Big Pitch – Qarnot
13:30-13:50 Break (refreshments provided)
13:50-14:10 The SMART Building Big Pitch – Elansys
14:10-14:30 The SMART Building Big Pitch - PhotonStar LED
14:30-14:45 Matt Crisp, Living Map: 1 year on from winning BIG Pitch 2016
14:45-15:00 Peter Bance, Origami Energy - Masterclass: How to secure seed funding
15:00 Treasure Hunt Closes
15:00-15:30 Best of ENGIE UK Innovations
15:30-16:00 Award Ceremony & Closing Message – Wilfrid Petrie
16:00-17:00 Drinks reception