Air quality solutions for Cities of Tomorrow
Call for project closed the 30 Jun. 2016
north_east Share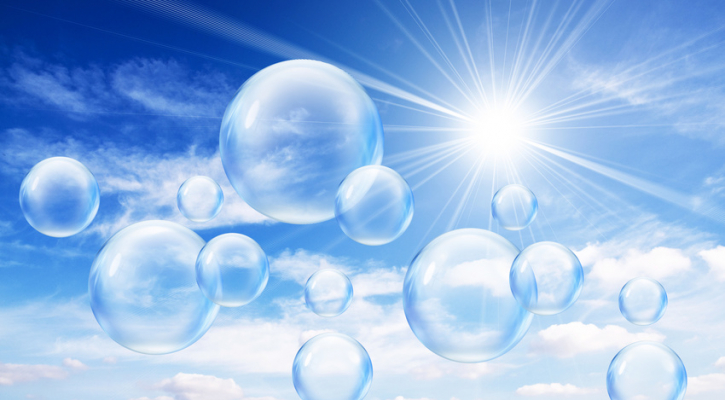 Subject of the call for project
Summary:
ENGIE is seeking to develop solutions to monitor, simulate and improve air quality (both inside and/or outside) to enable local stakeholders - including members of the public, businesses and local authorities - to meet their air quality targets and live healthier lives.
Earnings and benefits
Deadline for submissions: June 30, 2016 at midnight.
Rewards and benefits
If you are successful, your compensation for taking part in this call for projects will include:
working with ENGIE in the development of projects
commercial / technical / technological coaching by ENGIE experts
incubation in ENGIE business unit for an agreed period of time;
ability to test the proposed solution on a large scale of our smart city projects
showcase your solution on a marketplace organized by ENGIE during Innovation Week 2016
Description of the call for projects
Objectives of the call for projects:
Reducing air pollution is a major problem worldwide. In addition to CO2, other greenhouse gases and pollutants are produced by fossil fuel combustion in industrial processes, energy production (in power plants, and for heating houses and buildings) and vehicle exhaust. Depending on their concentration, nitrogen oxide (NOx), sulphur dioxide (SO2) and other particles can have a serious impact on the environment and human health.
In this context ENGIE,
wants to identify innovative solutions
:
in the field of air quality, including indoor/outdoor air quality, whether for businesses, domestic comfort, smart cities, mobility, and/or local authorities
that can help ENGIE develop its City of Tomorrow value propositions in air quality, energy, buildings, mobility, security, lighting, waste, water and smart government
for the energy transition and community-level solutions
with self-sustaining business model
with socio-economic objectives that will lay the ground for future local services, given the realities of austerity and reductions in government funding
that will help cities/businesses/citizens to reach ambitious air quality targets
Topics that ENGIE is especially interested in include the following:
measuring and monitoring indoor and outdoor air quality
aggregation, analysis and visualization of data (open or not) on air quality to identify (hyper-)local sources and consequences of pollution
direct/indirect links between air quality and health
sustainable business models (air quality performance contract, paid air quality offering, etc.)
breakthrough innovations to improve air quality
communicating with and mobilizing academic institutions that are leading air quality research
links between transportation and air quality with suitable alternatives
Context for the call for projects:
Cities are increasing in size and number; they currently account for 2% of the world's surface however 50% of its population, 75% of its energy consumption and 80% of GHG emissions. We are mindful of the need to monitor and raise awareness about the impact of air quality (AQ) (both indoors and outdoors) in the communities we work in.
One of the ENGIE's key programmes is "Cities of Tomorrow", which is focused on developing customer value propositions that incorporate ENGIE's diverse skills and digital technologies within a strategic approach to sustainability, citizen well-being & empowerment, and economic development.
For more information about ENGIE Cities of Tomorrow see: http://www.engie.com/en/innovation-energy-transiti...

Improving air quality is key for the cities of tomorrow. Cities are encountering major problems related to monitoring and improving air quality, protecting their citizens against air pollution in the process.
Provisional calendar and selection procedure:
Projects will be selected in a two phase process:

Phase 1: an initial selection of finalists.
Phase 2: project owners for the selected applications will be invited to present their project in front of the members of the selection committee. A winner will then be selected.
The selection committee:
Winning projects will be chosen by a selection committee made up of experts from ENGIE and its subsidiaries as well as local and national-level economic actors partners, including:
Representative of Cambridge Network
Eligibility and selection criteria:
Applications will be judged based on the following criteria:Relevance to the subject;
originality/innovative nature of the application (new technologies/approaches/ procedures/business model)
feasibility
maturity of the project
project's capacity for being rapidly tested and/or implemented
technology readiness level
coherence of the planned business model
financial Potential
market potential
experience and maturity of the startup
suitability of the technology to the proposed usages
societal, environmental and energy performance
societal and social impact and acceptability
The Challenge:
Each year in the UK, around 40,000 deaths are attributable to exposure to outdoor air pollution, with more deaths linked to indoor pollutants. Health effects associated with air pollution are well recognised, such as increases in hospital admissions and deaths from cardiovascular diseases, respiratory diseases and lung cancer.
Air pollution is harmful to everyone. However, some people suffer more than others because they:
live in deprived areas, which often have higher levels of air pollution
live, learn or work near busy roads
are more vulnerable because of their age or existing medical conditions
The health problems resulting from exposure to air pollution also have a high cost to society and business, our health services, and people who suffer from illness and premature death. In the UK, these costs add up to more than £20 billion every year. Air pollution isn't just bad for health; it also has an impact on workers' productivity.
There are also opportunities to track and control indoor air quality to achieve 'healthy buildings'. The health and productivity benefits of good indoor air quality are well established. This can be indicated by low concentrations of CO2 and pollutants, and high ventilation rates. Productivity improvements of 8-11% are not uncommon as a result of better air quality.
ENGIE is a worldwide leader in delivering solutions that improve air quality and reduce air pollution within cities by making changes in different sectors: renewable energy, energy efficiency services, sustainable buildings, sustainable mobility, ..
In order to monitor and measure air quality within buildings or outdoors, solutions are emerging worldwide: internal/external air monitoring devices, sensors, air pollution dashboards, and more.

ENGIE recognises the need to understand which solutions it could offer its customers (citizens, businesses and cities) in order to truly make a difference, to raise awareness on air quality, to mobilize customers to act together to improve it and to speed up the development of air quality solutions to truly benefit our cities and citizens.
ENGIE (formerly GDF SUEZ) develops its businesses (power, natural gas, energy services) around a model based on responsible growth to take on the major challenges of energy's transition to a low-carbon economy: access to sustainable energy climate-change mitigation and adaptation, security of supply and the rational use of resources. The Group provides individuals, cities and businesses with highly efficient and innovative solutions largely based on its expertise in four key sectors: renewable energy, energy efficiency, liquefied natural gas and digital technologies

ENGIE has an exciting Innovation Programme, aimed at identifying new ways of doing business, in the coming years. As part of this initiative, ENGIE has a € 100 million New Ventures Fund and is actively seeking START-UP businesses in which to invest. The fund is focussed on START-UPs with a differentiating technology or an innovative business model that are looking for an industrial partner. This call for projects is part of the continued roll out of this programme, looking to identify START-UPs that are investment ready with technologies that can be used as part of the on-going Cities of Tomorrow programme
ENGIE has a presence in cities and communities across the UK and therefore an opportunity to work directly with our clients to raise the profile of AQ. We also see an opportunity to provide suitable local interventions for AQ abatement actions to improve exposure levels.