​IoT OpenInnov Challenge: develop your Internet of Things project idea
Call for project closed the 15 Jun. 2016
north_east Share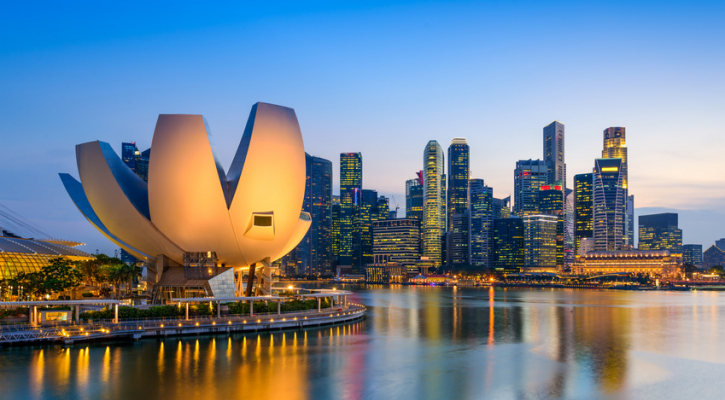 Subject of the call for project
The goal of this call for Projects is to help visionaries develop and commercialize projects embarking Internet of Things technologies and developing services to serve their clients. Short-listed projects will be presented to the judges during World Cities Summit in Singapore (10-14 July 2016).

Deadline for submissions: June 15th midnight (Singapore time, GMT + 8 hours)
Earnings and benefits
Purpose of this call for projects
We are looking for
Innovative Internet of Things projects
, specifically those suited to Low Power Wide Area Networks.The advent of open access IoT networks such as SIGFOX, opens up possibilities for a wide range of new or improved applications. The jury will consider two types of projects:
a)
Value by Optimization
: Projects that involve existing use cases, such as smart metering, or vehicle tracking, that will become more efficient or less expensive by integrating SIGFOX connectivity.
b)
Rupture
: Projects that will connect new types of devices, or develop new business models thanks to these devices. A good example of this is SIGFOX's recent collaboration with French postal service La Poste.The following areas are of special interest:
Utilities
Urban Energy Efficiency and Sustainability
Logistics and transportation
Home solutions and Smart Cities
Submitted projects are expected to be innovative and unique, and not merely modifications of existing solutions.
Description of the call for projects
Examples:

1. SIGFOX's collaboration with French postal service La Poste, which involves attaching a small, internet-connected button to mailboxes that customers can press to alert La Poste when they have a package to send.
2. Security system: a security company that used 3G to send intrusion alerts to security personnel became concerned over the increasing availability of GSM signal jammers that could disrupt the alarms. By integrating SIGFOX's technology alongside 3G connectivity, the alarms could fall back on the SIGFOX network to send a low-power message to alert personnel in the event that the 3G signal was jammed.
3. Critical goods management: SIGFOX technology allowed a company to come up with a solution to ensure that goods were kept at optimum conditions (temperature, humidity, absence of shocks, etc) throughout various stages of transportation. The solution is a strong value proposition compared to the more traditionally used data loggers which record data to be consulted at journey's ends. The out-of-box nature, global connectivity, and long battery life make a new class of autonomous, affordable, trackers possible, which open up new applications and provide higher levels of compliance assurance.
Rewards and benefits

For mature projects, the most promising submissions will receive exposure to a Committee of Singaporean agencies and large corporations. For projects under development, the most promising submissions will receive support from ENGIE, NTU and SIGFOX to bring the concepts to reality.
For short-listed projects
, the reward in this call for projects will include:
The chance to pitch their project in Singapore, during World Cities Summit (10-14 July 2016), travel and logistics support will be provided by the sponsors.
For early stage projects: Opportunity to develop your project on NTU Campus in Singapore (Incubation @ NTU Space).
For mature projects: Exposure to a Committee of executives from large corporates active in Singapore, who may be potential partners or customers.
In general, commercial and technical support from the sponsors to further develop their projects.
Eligibility and submission

In order to participate to the call for projects, applicants should submit a project note with high level description of the project including the following:
Technical overview of project
Description of value proposition
Target market (customer definition and estimated market size)/or existing customers
Expected timeline for prototyping and testing (if need be)
Submissions are to be made in an electronic format (PDF, Word or PPT). Selected applicants may be provided with feedback to improve or strengthen their presentations prior to the final jury.

Submissions may be made by individuals, teams, or organizations. However, a single representative must be nominated to represent the submission. As the final prize includes resources to develop the project idea in Singapore, it is expected that the representative (or a nominee of the winning project) has the right to live/work in Singapore for the expected duration of the development of the project.

Selection procedure

The selection committee will evaluate and judge submitted applications regularly during the whole period of the call for projects.
More information about the members of the selection committee will be published on openinnovation-engie.com.
Applications will be judged based on the following criteria:

Originality/innovative nature/ambition of the submission (new technologies/approaches/procedures);
Suitability of the technology for the proposed usage;
Market potential;
Social and/or environmental impact
Provisional calendar
June 15th, 2016 at midnight (Singapore time, GMT + 8 hours): Deadline for submissions;
Between June 15th and 21st, 2016: Examination of submitted projects by the Selection Committee
June 21st: Announcement of the finalists
Between 10 and 14 July, 2016: Pitch of finalists to the Selection Committee, final decision and announcement of winner(s).
The selection committee

Winning projects will be chosen by a selection committee made up of experts from:
ENGIE Asia Pacific
Sigfox
NTU - Nanyang Technological University in Singapore
Industrial players (potential customers, partners, etc.) relevant to the selected projects
What is SIGFOX?

SIGFOX technology is based on a Low Power Wide Area (LPWA) network dedicated to enable Internet of Things applications. A SIGFOX network provides seamless coverage over a wide geographic area (generally national scale).
Connectivity is seamless and out-of-the box, allowing application developers to forget about the intricacies of communication and keep focus on their core projects. Networks have currently been deployed in Western Europe, San Francisco, with tests ongoing in South America & Asia.

A SIGFOX network is designed for small messages (12 bytes uplink / 8 bytes downlink) sent at frequencies ranging from 1 to 140 messages a day. It is not appropriate for high-bandwidth applications (multimedia, permanent broadcast), but rather allows entirely new classes of devices to have the ability to communicate through small, but high impact, messages. Bi-directionality is supported, but downlink (SIGFOX network to connected device) communication is always initiated by end devices – to minimize power consumption, enable event-based transactions, and allow device management.
Its focus on energy efficiency allows connected devices able to operate autonomously for years on a standard battery.

SIGFOX Architecture
About the Sponsors
About ENGIE
As a global energy player, ENGIE is strongly committed to renewable marine energies, whether offshore wind power (as concession holder in France of two 500 MW projects, at Dieppe-Le Tréport and Yeu-Noirmoutier, and of Belgium's 450 MW Mermaid project) or in tidal currents (the Normandy Raz Blanchard pilot project). As producer of offshore natural gas, it possesses construction and operation expertise for installations on the high seas. ENGIE develops its businesses (power, natural gas, energy services) around a model based on responsible growth to take on the major challenges of energy's transition to a low-carbon economy: access to sustainable energy, climate-change mitigation and adaptation and the rational use of resources. The Group provides individuals, cities and businesses with highly efficient and innovative solutions largely based on its expertise in four key sectors: renewable energy, energy efficiency, liquefied natural gas and digital technology. ENGIE employs 154,950 people worldwide and achieved revenues of €69.9 billion in 2015. The Group is listed on the Paris and Brussels stock exchanges (ENGI) and is represented in the main international indices: CAC 40, BEL 20, DJ Euro Stoxx 50, Euronext 100, FTSE Eurotop 100, MSCI Europe, DJSI World, DJSI Europe and Euronext Vigeo (Eurozone 120, Europe 120 and France 20).
For more information, visit www.engie.com
About Nanyang Technological University (NTU Singapore)
A research-intensive public university, Nanyang Technological University, Singapore (NTU Singapore) has 33,000 undergraduate and postgraduate students in the colleges of Engineering, Business, Science, Humanities, Arts, & Social Sciences, and its Interdisciplinary Graduate School.
NTU is also home to world-class autonomous institutes – the National Institute of Education, S Rajaratnam School of International Studies, Earth Observatory of Singapore, and Singapore Centre on Environmental Life Sciences Engineering – and various leading research centres such as the Nanyang Environment & Water Research Institute (NEWRI), Energy Research Institute @ NTU (ERI@N) and the Institute on Asian Consumer Insight (ACI).
A fast-growing university with an international outlook, NTU is putting its global stamp on Five Peaks of Excellence: Sustainable Earth, Future Healthcare, New Media, New Silk Road, and Innovation Asia. With Sustainable Earth as the top-most peak, NTU embarked on its EcoCampus initiative in April 2014 with an ambition to be one of the greenest campuses in the world by achieving an impactful 35% reduction in its energy, water and waste intensity by 2020, while advancing research and education in sustainability.
For more information, visit http://ecocampus.ntu.edu.sg
About SIGFOX
SIGFOX is the world's leading provider of dedicated connectivity for the Internet of Things. The company's network complements existing high-bandwidth systems by providing simple, economical, energy-efficient two-way transmission of small quantities of data over long distances, thus lowering barriers to wide implementation of IoT solutions, and greatly extending the battery and service life of connected devices. Currently deployed or being rolled out in 14 countries and registering over 7 million devices in its network, SIGFOX is today the only commercially available IoT-dedicated connectivity solution that guarantees a high level of service and reliability on an international scale. Corporate headquarters are in France, and the company has offices in Boston, Dubai, Madrid, Munich, San Francisco and Singapore.
For more information, visit www.sigfox.com