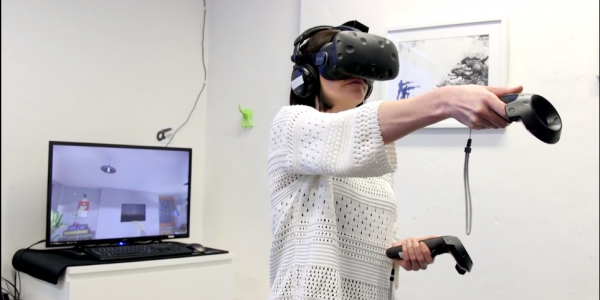 Connected homes
United Kingdom
2017
Sélectionné
The Connected Home Energy Launch
Home Energy has created a fully immersive virtual reality experience to demonstrate our Connected Home strategy to the media and other centres of influence.
The new UK Home Energy business has the ambition to be a leader in the Connected Home market. It's very difficult to demonstrate our strategy in a truly compelling way without placing people in the physical connected home, filled with prototype equipment. Even if we were able to overcome the challenges of taking people into a physical 'Home of the Future', it would be difficult to show what is happening behind the scenes – the energy flows, the optimisation options, the 'connectedness'. We wanted to be able to showcase our ideas through field marketing, yet we felt a passive video solution wouldn't deliver the immersive experience we needed.
By creating a fully immersive, interactive virtual reality experience which takes the users into the connected home, we present them with benefit-orientated scenarios and options, and allow them to interact and choose an option and see the effect of their choice.
We have not been able to find any other Connected Home VR experience which comes close to what we have developed. This is class-leading innovation which links best practice in gaming VR with a customer-focused, benefit-driven story.
We expect this experience to surprise and delight users, be informative and motivating, and to enhance the ENGIE brand in the UK. It embodies and will illustrate the ENGIE Home Energy 'Third Way' brand positioning. The application lends itself to extension into a mobile app with high shareability, buzz & SEO potential.
The project team
Paul ROBERTS
Dave MATHEWS
Simon KENDREW