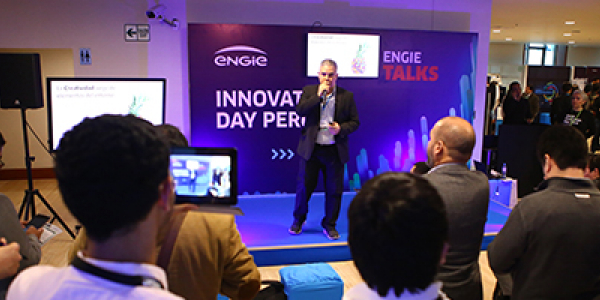 "Road to Innovation with ENGIE" - Exibition
An exhibition cycle on innovation in industry, smart cities, rural electrification, energy efficiency services; Green Mobility and customer focused development.
ENGIE Peru is organizing a day with different exhibitors. These will last between 30 to 45 minutes each and will take place the firt two hours of the morning and rhe frst two hours of afternoon. Creating different exhibitors will allow visitors to choose the exhibits they wish to see.