Energy Efficiency
Water - air waste Mobility
Green Chemistry and materials
Construction and real estate
Agriculture Food
Digital and IoT

8 Prize-winners will be preset to participate in the European program of acceleration (Climate-KIC) and will be operationally accompanied by Ecosys Group, the operator of the Cleantech Open France, on a duration from 6 to 18 months.

ENGIE innovation is partner and will participate in the juries of selection of the projects of start-ups.
Find out more about the "Cleantech Open France"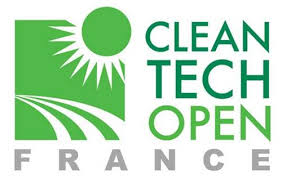 @