---
Call for Participation: Startup, boost your mobility up !
Sustainable mobility
04/05/2017
By ENGIE
closure date
02/06/2017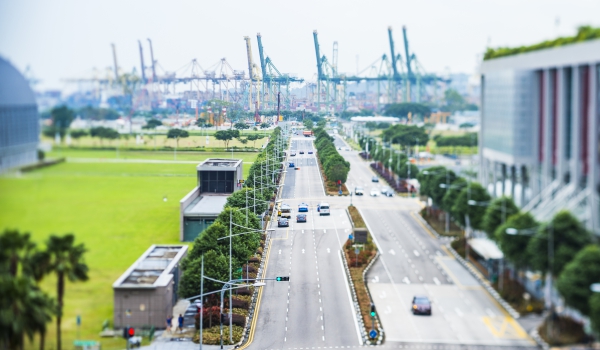 Finalists :
AWAKEN
Capte
Greenberry
KNOT
Red Revolver
Strataggem
---
Accelerate your startup by meeting international mentors within the frame of the ITS congress, The 12 th european congress on intelligent transportation systems (ITS) held in Strasbourg from June 19, 2017 to June 21, 2017 by ERTICO
---

This call for projects offers to the selected startups a program of mentoring spread over three days alongside the best international experts in the field of innovative and lasting mobilities. At least three of them will be selected to present in front of the congressmen in plenary session.
Deadline for submitting the applications : 02/06/2017 at Midnight
---
Rewards and benefits :
The selected startups will be able to :
Meet ITS members that only a congress, worthy of that name, is able to gather, and make them benefit from their expertise, network and their strategic point of view. It could be a real accelerator in terms of business model, opportunities (POC), technological development, acceptance in incubation programs…
Acquire an international notoriety: the three selected startups will have the opportunity to present their project in a plenary meeting during the congress.
Beware: this call for projects concerns only the Startup move your mobility up ! event and doesn't include access to the workshops and plenary congress sessions
Who is this call for projects for ?
The startup must be domicilied either in the upper Rhine or the Grand East region.
The startup's activity must be related to innovative and lasting mobility issues.
The startup must be more than one year old at the time of the congress ( it must either have been established prior to 16/06/2016 or incubated/accompanied in/by a local supporting structure.
The event will be conducted in English.
---
Detailed description :
Multimodality, new uses, safer vehicules, more comfortable, cost-reduced and cleaner, innovative mobility service: the transportation sector is at the very heart of a new industrial revolution that is taking place at a global level.
For 20 years the town of Strabourg, as well as the Eurometropole, are the cutting-edges of new mobilities which effect goes beyond its perimeter. This territory is particularly in line with mobility laboratories ; both motor and innovative project incubator at once.


With this in prospect, Strasbourg will host the 12th european congress on intelligent transportation systems (ITS) organized by ERTICO, from June 19 to 21, 2017. This event, recognized at the international level, will gather for 4 days around 3000 members from the industry of research, public authorities, infrastructure managers and users
The Startup, boost your mobility up ! event will allow the startups which are located in the upper Rhine as well as the Grand East region, and who are suggesting solutions with regard to innovative and lasting mobilities, to put forth and accelerate their development.
Innovative and lasting mobilities encompass :

Intelligent transportation systems : trafic management, vehicule fleets or parking , passenger information, new uses modelled on carsharing or carpooling, etc.
Sustainable transport and alternative fuel : Supplying electrical , gas or hydrogen vehicules , recharging infrastructures, etc
Collective or individual vehicules : autonomous cars, public transport, etc

Selection criteria :


Subject Adequacy
The innovative nature of the subject.
Coherence of the envisioned business model.
Financial feasibility and viability.
Growth potential.
Project/ solution maturity.
Project's ability to be launched quickly.
Scalability of the project.

Selection procedure :


The finalist folders selection will be made by partners based on application files.
The folder must contain a presentation of the startup activities as well as a business model.
If necessary, the startup will have to indicate the support process which it enjoys (incubation, accelerator program…)

Provisional Timetable :

The project will be launched on May 5.
The deadline for the submission of the folders is June 2, 2017 at midnight.
Winners will be announced from June 2 on.
Selection board and call for projects partners :

ENGIE
Pôle Véhicule du futur
Eurométropole Strasbourg
Alsace Digitale

---