Call for Projects: Data Solution for Connected Places
Call for project closed the 13 May. 2019
north_east Share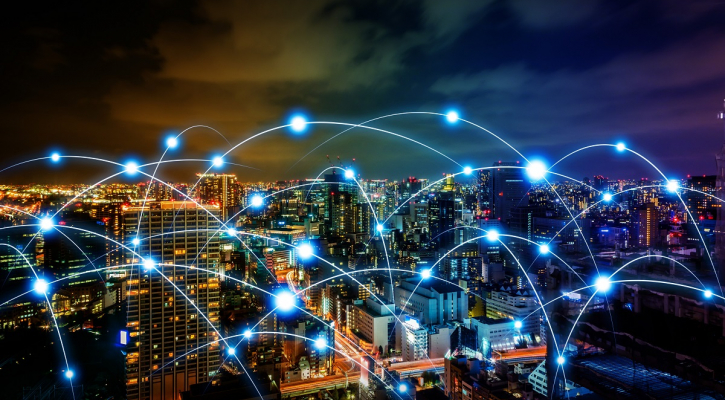 Subject of the call for project
*Connected Places are local areas or regions that enhance and maximise the data arising from physical infrastructure to provide a 'frictionless' and value adding, digital experience for anyone who lives in, works in, plays in, visits or maintains Places.
The goal for this call is for ENGIE UK & Ireland to find a Connected Place solution that is aligned to our purpose, in particular our Urban Energy Business (1) and Places & Communities (2) North business, as well as in line with the requirements of our North East England clients.
Specifically, we are looking for solutions that align with any of the following goals:

Creating a frictionless experience for citizens by turning physical infrastructure into digital infrastructure

Creating a world class experience for citizens using sensors for data driven decision making

Creating safer communities through smart technologies

Improved allocation of government resources through data driven decision making

Reduction in the environmental footprint of a city

Enhanced citizen and government engagement by making government data more accessible and focussed on user experience

Safeguarding the lives of local citizens through early intervention

(1) Urban Energy Business – We manage and grow our existing ENGIE District Energy schemes across the UK. To also drive the business development of new Urban Energy schemes across the UK from concept, through development and build to long term ESCO's
(2) Places & Communities - We're focused on improving the environment we live in. From providing the people, services and products that effect positive change in a community, to building, heating and powering the spaces that they can thrive in. We work within the community, listening and responding to ensure our sustainable initiatives and energy solutions deliver lifelong impact.
Earnings and benefits
Rewards and benefits for winning solutions:
Successful applicants will be given an opportunity to participate in a unique, innovative project that ties in closely with operational needs. To do this they will get personalised support from ENGIE UK & Ireland. Shortlisted project teams will be invited to give a presentation to the judging panel on 19th June at the Urban Sciences Building, Newcastle University, Newcastle Helix.
The package may also include:

The development of a prototype or pilot




Technical support




A potential business collaboration
Deadline for application: 13th May 2019
Description of the call for projects
Context - The BIG Pitch
The UK & Ireland BU has hosted events for our global 'ENGIE Innovation Week' for the last four years. The events have been located across the UK, with an annual showcase event being the major UK & Ireland BU event. A major part of the showcase event is the Big Pitch. Previous winners have gone on to implement their solutions on ENGIE UK & Ireland sites.
This year's showcase event will be held at the Urban Sciences Building, Newcastle University, Newcastle Helix. The finalists of this competition will be invited to this year's showcase event to take part in the BIG Pitch that will take place during the day on June 19.
Who is this call for projects for?
This call for projects is for Startups, SMEs, Entrepreneurs, existing Companies and Technology companies.
Eligibility criteria
Innovative nature of the solution




Technology Readiness Level 7 or above




Maturity of project/solution




Coherence of the proposed business model




Feasibility/ economic viability




Ability to launch project quickly / Ease of implementation




Return on investment period.



Key dates
Launch of the call for projects: 1st April 2019




Submission close date: 13th May




Selection of 1st round pitches: week commencing 13th May



Shortlisted project teams will be invited to 1st round pitches session via Skype, week commencing 20th May


2nd round workshop & pitches: week commencing 3rd June




BIG Pitches from finalists to members of the selection panel: 19th June




Announcement of winners: 19th June.
About ENGIE
ENGIE is a leading energy and services company focused on three key activities: production, supply and management of energy, facilities management and regeneration. Our employees combine these capabilities for the benefit of individuals, businesses and communities throughout the UK & Ireland.
We enable customers to embrace a lower carbon, more efficient and increasingly digital world. Our customers benefit from our energy efficient and smart building solutions, the provision of effective and innovative services, the transformation of neighbourhoods through regeneration projects, and the supply of reliable, flexible and renewable energy.

ENGIE improves lives through better living and working environments. We help to balance performance with responsibility, enabling progress in a harmonious way.