---
Invent an accessible and agile hydroelectric maintenance tool
Energy Communities
03/10/2016
By France Renewable
closure date
20/11/2016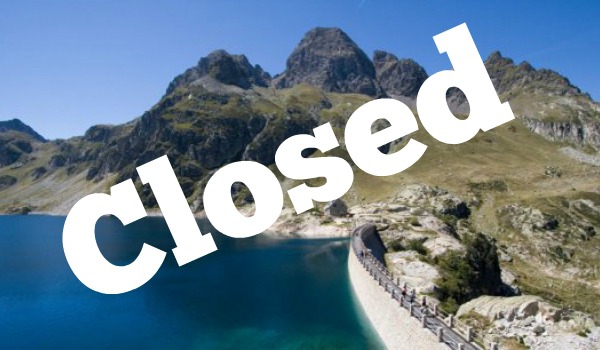 Finalists :
Beolu
DCbrain
Eco-Adapt
ENDEL ENGIE
Engie EPI
Fabricom
SPHEREA Test & Services
---
Develop a simple maintenance solution that is affordable and remotely manageable in real time. It should also be able to be modified to function with all types of hydroelectric energy generation systems. The tool should enable the user to automatically generate appropriate maintenance operations for each system component.
---
Goal of the call for projects:
As in the field of car maintenance, where companies have developed software that lets them request information from specific vehicles, the SHEM wants to develop a maintenance solution that can be made to function within any kind of hydroelectric generation system. The goal is to customize how maintenance is managed.
The users of this solution will also be able to take part in a network for sharing information via the tool and to share services for certain operations. This will allow the SHEM to better customize its optimized maintenance services.
The SHEM has experience in this sector. However, it does not have a complete mastery of the technologies used to extract information from programmable controllers or supervisors in order to recreate the systems architecture of a factory, nor in developing algorithms to assign maintenance schedules that are tailored to how components are set up, nor in ensuring that the solution is replicable and managing the platform.
The SHEM thus needs a partner to develop its business expertise in all of these areas.

Deadline for submissions: November 20th, 2016
---
Rewards and benefits:
Inclusion of the winning solution in the new business offerings from ENGIE entities, including the SHEM.


Testing large scale prototypes within our facilities
Getting technical support and contacts
Ensuring maintenance and upgrades of for the tool during its lifetime.
---
Detailed description:
Hydropower is the oldest source of electricity production, but receives little of the attention that other sources of renewable energy get for being clean and modern. Maintenance is an area within the industry that has changed little since its origins.
This project aims to produce in a modern tool that is easier to implement than a CMMS and which is functional enough to manage maintenance and customize it to the requirements of individual facilities. The tool should also be designed to bring users together, especially to identify areas for technical and financial improvement.

Needs and/or solutions sought:
Hydropower systems architecture is highly diverse, and so there needs to be a tool that can reconstruct the way these systems are set up by retrieving existing information about a facility (from an automated controller or supervisor, for example).
Then it must enable the user to match this architecture with the database of maintenance activities identified by the SHEM.
Everything must be remotely controllable with an interface accessible from anywhere.
The main idea is to generate a customized maintenance program.
Meanwhile, users of the tool will have access to a platform that lets them improve and mutualize certain operations with other producers (equipment purchases, shared maintenance operations…)
The SHEM is the 3rd largest hydropower producer in France and has the machinery to test tools and skills that would be used to feed into the database of maintenance actions.

Background:
The hydropower sector is evolving and the end of purchasing obligations in France has exposed producers to the risks of energy markets. This tool should enable them to better understand the risk inherent in asset management. In addition, small hydropower facilities are mainly owned by independent operators links to one another. The tool, especially its platform for sharing information, is designed to give them a way to pool operations and generate savings.
Internationally, the service component is often overlooked in new projects. This solution could help fill this gap. Industrial-type CMMS tools exist but they are difficult to implement and too costly to deploy.
What issues should your solutions address? What added value will they bring?
The main problem at hand is the highly variable nature of hydropower facilities and equipment. The challenge is to imagine a solution that is adaptable to all systems.
The second main issue is the cost and usability required to make this tool available to the greatest number of operators. To meet these targets identified, the tool should be affordable (and thus able to stand out from the competing tools like CMMS).
For the information sharing platform, the principal challenge will be to collect data from each manufacturer in order to assess which operations could be mutualized.

A more comprehensive document is attached that provides details about the context and expectations (see below

Eligibility and selection criteria:
Relevance to the topic
Creativeness/quality of the proposal on other features
Innovative nature of the subject
Feasibility
Development potential
Maturity of the project/solution
Capacity of the project to be launched soon
Quality/price ratio
Length of the return on investment
Ease of implementation


Selection procedure and provisionnal calendar:
November 20th, 2016: Deadline for applications
Evaluation and shortlisting of applications
December 2016: Pitch from shortlisted project leaders to the selection committee so they can better understand the projects and select a winner
January 2017: Announcement of winners
Members of the selection committee and partners in the call for projects:

A technical representative from the SHEM
A development representative from the SHEM
Experts from ENGIE
The SHEM (Société Hydro-Electrique du Midi) is the 3rd-largest hydropower producer in France and a major player in the greater Southwest region. Its 320 employees work from company headquarters (Balma - 31), three regional offices (Pau - 64 Brive la Gaillarde - 19, La Cassagne - 66) and nine factory groups.
Its 58 factories and 12 major dams – spread throughout the Pyrenees mountains, the Lot and Dordogne Rivers – produce clean energy without any CO2 emissions, and are certified 100% renewable by the independent certification body TÜV SÜD.
---