"What's your Big Idea ?" Call for Solutions for a Smart Energy Future !
Call for project closed the 31 Mar. 2021
north_east Share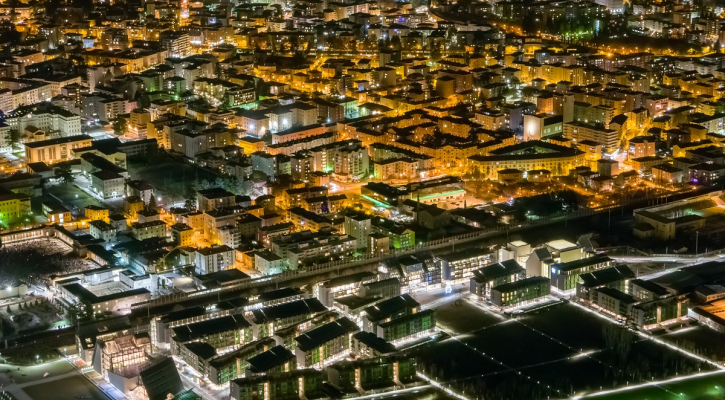 Subject of the call for project
CONGRATS !
Our two winners are :
ExerGo
SolarCaves


It takes an entrepreneurial spirit to change the world.
Euroheat & Power and ENGIE launch a call for ideas to discover new solutions and innovative companies in the district energy sector.
The ideas can relate to different categories such as Internet of Things, smart metering, drones, and many more.
If you are an emerging start-ups, academic groups, R&D labs, small companies, you are welcome to submit proposals. Established companies may be considered if the proposal demonstrates or pilots a new solution that is not currently available on the market.

Earnings and benefits
The winners of this Call for ideas will benefit from offers from Euroheat & Power as well as from ENGIE.
EHP's offer :
Possibility to pitch in front of an expert jury on 4th of May 2021 during the EHP congress in Vilnius : the selected entries will have about eight minutes to pitch, with around five minutes of constructive feedback and follow up questions from the panel (digital or actual session, considering the sanitary context).
Free tickets for the congress (digital or actual event, considering the sanitary context) : all selected solutions will get 2 full congress pass and will benefit from exposure to the world district energy leaders (with 350+ key players from across Europe and beyond).
Visibility : Selected proposals will be featured in the International EuroHeat & Power Magazine, on our social media channels, in the euroheat.org knowledge hub…
ENGIE DHC's offer :
Laureates of the EHP challenge will have the opportunity to pitch in front of an ENGIE DHC expert jury and potentially  gain benefits through a high-level and industrial cooperation.
Description of the call for projects
EuroHeat & Power is the international network for district energy, promoting sustainable heating and cooling in Europe and beyond. 
EuroHeat & Power brings together organisations and professionals, connecting industry players, decision-makers and academia in a joint effort to drive forward sustainable heating and cooling.
The 21st EHP congress hosts once again the Pitch your Idea – Take the Shot – Change the World session (https://www.ehpcongress.org/pitch-your-idea/) .
This special session is dedicated to discover big ideas, outside the box projects having the capability to solve some problems facing DHC and revolutionize our thermal comfort.
The jury of this session brings together investment funds and Innovation managers from large industrial groups. 
Our experts will rate and comment on the pitched solutions and  ideas, and will make their best to help them develop.
Moderator of the session :
Ingo WAGNER | KlimaDiskurs.NRW
Panel of jury :
Gerard REID | Co-founder and Partner | Alexa Capital
Luigi PETTINICCHIO | Co-founder and CEO | Asper Investment Management
Claire MUNCK | Chief Executive Officer |Be Angels
Csilla Kohalmi-Monfils | Innovation Ecosystems Director | ENGIE Fab
If you have any questions about the session or submission process contact EHP's session coordinator (events@euroheat.org) or the Manager of ENGIE's Calls for Projects (marianne.gallardo@engie.com)
Submit your fresh, forward-thinking ideas and projects before March the 31st !