Suject of the call for project
Engie Brasil Serviços de Energia (EBSE) has building management and HVAC maintenance contracts with clients in many sectors (finance, industry, tertiary buildings, etc.). We frequently receive e-mail requests from our clients to address technical issues or breakdowns. Currently, these requests are entered into SME (our maintenance system) manually. 
To maximize our productivity, we are looking for a solution that gathers specific data from e-mails and attachments (in various formats: PDF, DOC, XLS, TXT, pictures, etc.) as well as documents from specific folders and that inputs the information into a Microsoft SQL Server.
The solution will also be useful for processing other information that the company ordinarily receives by email but needs to process manually.
Earnings and benefits
Deadline for answering the call for projects: January 16, 2018
Rewards and benefits:  
Winners will get collaborative support for developing their solution and a win-win business partnership with ENGIE that provides access to: 
Broader-scale implementation (pending the success of pilot project), 
Access to our network and contacts, 
Visibility at special events hosted or sponsored by ENGIE, at our discretion, based on an evaluation of the proposal, its merits and its potential for value creation,
Potential development funding from ENGIE (the amount and timing of funding will be determined by ENGIE.
Description of the call for projects
Who is this call for projects for? 
We are seeking responses from startups, SMEs, entrepreneurs, researchers, or any other interested party. The proposed solution has to be available in Brazilian Portuguese.
Detailed description:

The solution must allow us to collect data from emails and attachments (PDF, DOC, XLS, TXT, pictures, etc.) or documents from specific folders and then input the information into Microsoft SQL Server.

The interface must cover all the variables contained in the MS SQL Server, so users can choose which ones will receive the data. 
The solution should have its own database so that it can communicate with any MS SQL Server. 
The interface should allow users to determine what information will be collected, what will be referred to the system's database and what will be entered into the MS SQL Server. Also, the interface must allow users to choose whether to collect data from email, email attachments or specific folders.
Collecting information from pictures:

Users must be able to select zones in a picture from which information will be collected so that the information can either be collected by OCR or the entire picture can be loaded into the SQL Server.

Collecting text from e-mails, pdfs, .doc, etc:

Users must be able to define keywords to select what data will be collected. For example, "collect 100 characters before keyword". 
Example: E-mail where data will be collected (you can download this file)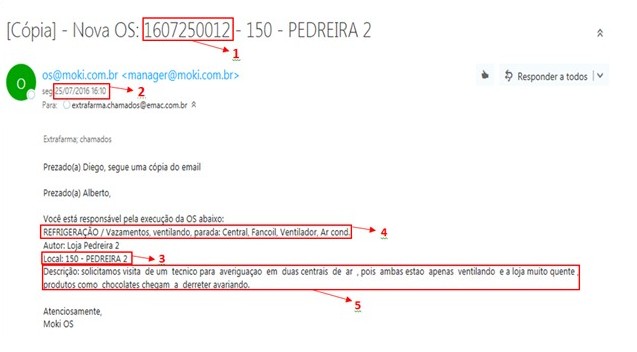 List of keywords and SQL Server variables to import data from this example. (download this file)

Eligibility and selection criteria:

Tool exists and has been implemented in Brazilian Portuguese (preferentially)
We would prefer candidates from Brazil and South America, but are open to all solutions that can easily be implemented in Brazil
Relevance to the topic
Innovative nature of the subject
Coherence of the proposed business model
Feasibility/economic viability
Development potential
Maturity of the project/solution
Ability to launch the project quickly Price/quality ratio
Duration of return on investment
Ease of implementation

Selection procedure: 
Initial selection of shortlisted candidates
Pitches from shortlisted candidates to the selection committee so we can better understand the projects and inform the choice of a winner
Final session with the selection of winners.

Provisional timetable: 
Launch of the call for projects:  October 16, 2017
Deadline for applications: January 16, 2018
Examination and selection of shortlisted projects: February 5, 2018
Presentation of shortlisted projects to the selection committee: to be defined
Announcement of winners: to be defined

Selection Committee and partners in the call for projects:

ENGIE Brasil, ENGIE Brasil Serviços de Energia
To read this call for project in Portuguese, click here or consult the file attached below.