Innovation Trophies: New energies for the future
Call for project closed the 30 Apr. 2016
north_east Share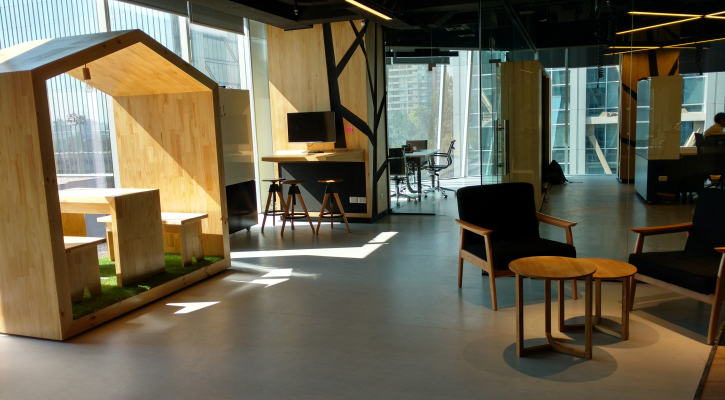 Subject of the call for project
Context :
Within ENGIE's global innovation initiative, ENGIE Latin America is searching for collaborative partnerships with innovative entrepreneurs in order to bring new solutions to their customers.
We want to hear from you, if you are a
company, start-up or entrepreneur
with an i
nnovative solution
relating to any of the following themes:
Energy decentralization
Decarbonization
Digitalization
Energy efficiency
Earnings and benefits
Deadline for submission: Monday April 30 at midnight.
Description of the call for projects
We want to hear from you, if you are a company, start-up or entrepreneur with an innovative solution relating to any of the following themes:
Energy decentralization: Efficient power generation solutions, near the place of consumption, regardless of size or technology. Seeks to promote efficient small-scale production.
Decarbonization: Seeking solutions that reduce global carbon emissions generated by fossil fuels and industries.
Digitalization: Digital and technological solutions that create value for energy companies and their stakeholders as well as people who use it. Digital solutions in the fields of production, cost control, efficiency, impact on the environment, among others.
Energy efficiency: Seeking solutions to reduce energy consumption of people, maintaining or increasing their quality of life solutions that enable companies to efficiently use energy in the production of their products and / or services (to be more productive with the same energy, or to produce the same with less energy)
Rewards and benefits:
Selected projects will:
Win support in Legal, Finance Structure and Strategic Planning
Specific mentorship with the Endeavor Network
ENGIE + Endeavor Advisory Council
$ 60000 USD for salaries and development of project
Free access to ENGIE Factory office (Santiago de Chile) for 6 months
Provisional Timetable:
April 30 at midnight : Deadline for submission of application forms
May 3rd: Announcement of first pre-selection
Mid May: Selection of finalists for the live session on June 6
June 6th : Live presentation (pitch) of finalists in Santiago de Chile (during your event) and Announcement of 2 winners
Why is ENGIE doing this?
A major utility and service provider for over 150 years, ENGIE Group believes the world of energy is undergoing a profound and lasting transformation. The Group has set itself the goal of becoming Europe's leader in energy transition, in particular by focusing on innovation. This drive is at the core of the Group's efforts to transform good ideas into operational services for the benefit of its customers. To achieve this goal, ENGIE has launched an ambitious programme on innovation to boost entrepreneurial creativity.
As part of this initiative, ENGIE has created a "New Ventures" fund of 130 million € , aimed at accelerating the development of new business linked with energy transition by capturing external innovation. The fund is focussed on start-ups with a differentiating technology or an innovative business model that are looking for an industrial partner.